Shutter Island (February)

This is a curious one. It was all lined up for an Autumn release last year and in prime contention for awards season but then it was shelved back four months. Apparently it wasn't ready, but the moment any film treads this path it's immediately barraged with negative feeling. I must say when I watched the trailer a good few months ago I remember feeling slightly underwhelmed - one of those trailers when they're desperately trying to make events look exciting from very few moments of interest. Which makes me think it's going to be very heavy on the psychological side. Which is good, because I like the premise and I think it could be really good. Not a huge Leo fan, but if the story's good then that shouldn't matter.

The Last Station (February)

Another film that has only recently popped up on my radar. I'm not big on my historical biogs, but Leo Tolstoy looks to be a really interesting character and I have no doubt this will be a refined and sophisticated affair. Of course all the buzz is about Helen Mirren's performance as the wife, and from the trailer it does look as though she is going to be magnificent to watch in this. The whole cast is very strong actually - not too starry an ensemble for the film to drown in. And everyone needs a period drama every once in a while!

Alice in Wonderland (March)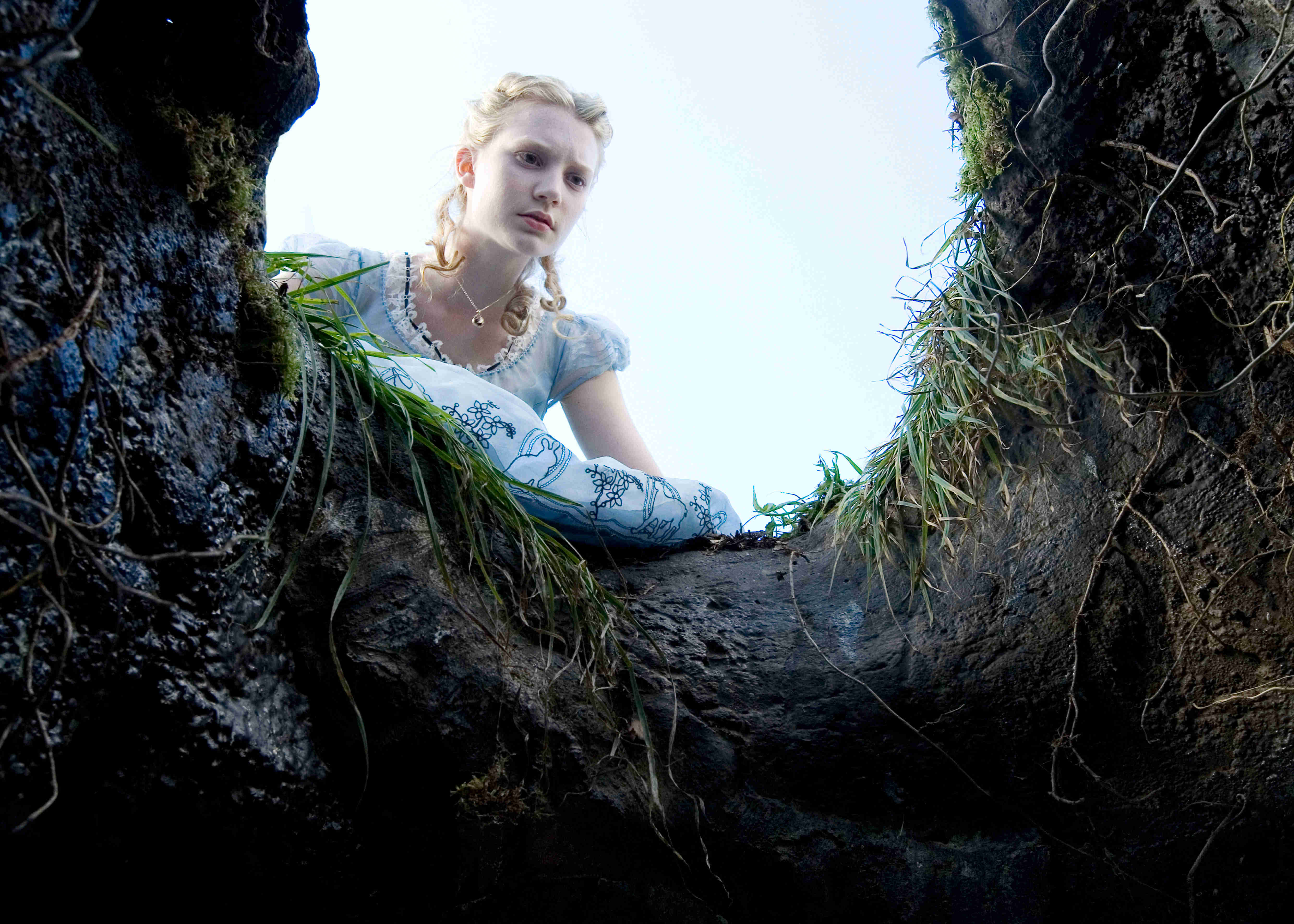 I was going to give this a gold star, as I was very excited about this when it was announced. But as time has trundled on and photos and trailers have emerged, I'm left with the muted feeling that this is just going to be like all of Tim Burton's other films. He keeps casting the same actors, and creating the same kind of cutesy gothic settings and it's becoming really samey now. Alice in Wonderland is perfect for him, and if done earlier on in his career it would have been really special. Now I feel it has to be outstanding in every way to really rise to the occasion. Perhaps the added 3D release will help.

The Girl with the Dragon Tattoo (March)

This got a lot of good reviews and a positive reception at the Leeds Film Festival last year. I didn't realise how famous it was - or at least the success of the crime series by Stieg Larsson with which it's from - until I started bumping into a stand of them every time I stepped into a Waterstones. I'm not into crime, but these are supposed to be really, really good books and it seems as though the transition into film has been a success as well. With its promise of high suspense and a tense ride all the way to the finish, I'm up for this. Sweden can do no wrong at the moment in the film world!

Clash of the Titans (March)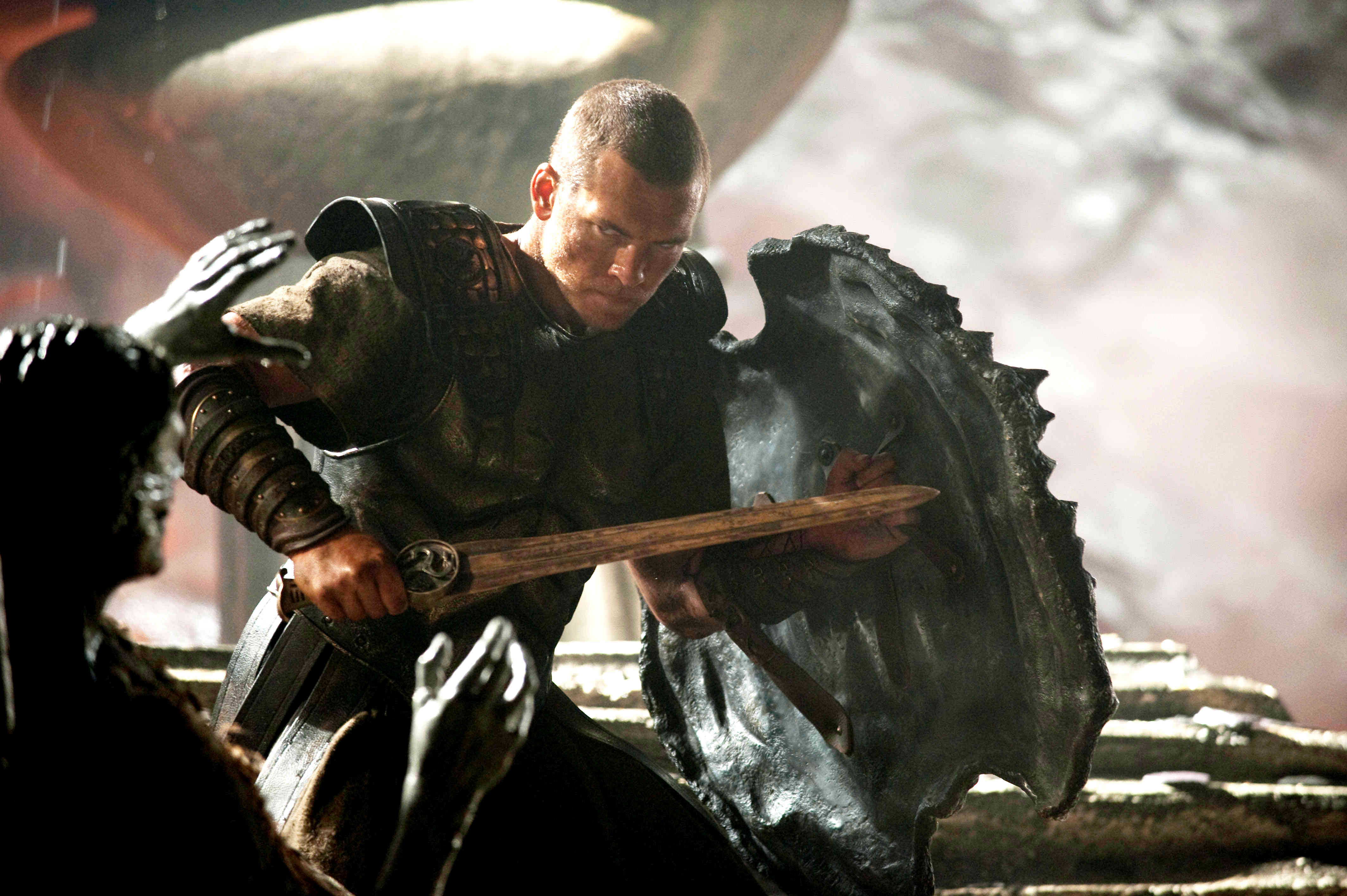 More like a clash of interests! I'm a huge fan of classical mythology and the epics (when are they going to make a decent Odyssey? When are they even going to consider making the Aeneid?) and I'm all over any new releases that come out which give a nod to the Gods and heroes. Perseus is perhaps the story I am least familiar with, so even more reason to sink deep into an adventure of monsters and hubris. Except Sam Worthington's in it. And so is Gemma Arterton. Two of my least favourite people to eat popcorn to. Le sigh. Let's hope the film does a good enough job to transport me into Classical times so I forget who they actually are under all that armour and toga cloth...

A Nightmare on Elm Street (May)

The only horror on my list! What happened to all the good horrors? Hollywood's going through a fancy of remaking and re-imagining all the classic horror stories and baddies at the moment, and having a mixed bag of success with them. While the remake of Halloween was genuinely scary and added a new angle, last year's new Friday the 13th was lazy and they shouldn't have bothered. Now, it's time to reintroduce Freddie Krueger to out dreamcatchers. Is it going to be any good? Who knows. The trailer is so-so. It's the fact that they've cast Jackie Earle Haley that props it up on this list for me - he's a creepy, creepy guy and a brilliant actor. Surely he's going to do it justice? (Katie Cassidy's in this too - shhhhhh. I bloody love Katie Cassidy!)

Prince of Persia (May)

OK hands up - I think the trailer for this looks shocking. Plus the resurgence of Gemma Arterton again - ARGH! But you have to see at least one big silly blockbluster every year and as long as you don't take it too seriously (ahem), then this could be lots of fun. And Jerry Bruckheimer is involved - if he can make it as good as the first Pirates was, then I'm there! I do think that Persia along with Ridley Scott's Robin Hood is going to be labelled as being one of the big flops of 2010. Certainly the latter has had a lot of trouble surrounding the shoot, and it's uninspiring story means that it doesn't make my list - I'm not sure I'll even bother going to see it all to be honest. But I like Jake Gyllenhaal, and if nothing else he'll certainly make an entertaining and likeable lead character. I'm crossing my fingers for this one to be good.

Toy Story 3 (July)

I loved the first two films, Buzz Lightyear being one of my favourite animated characters to ever be created. I used to go into a bit of a random gooey fit in the first film where he's riding in the van and he puts a seat-belt on, ha ha! He's such a cutie!

This is one the smartest franchises to come onto the big screen, and the quality of Toy Story 2 reassures me that 3 is going to be fantabulous no matter what. And when have Pixar ever made a bad film? The story does seem a little weak on first inspection, and the trailer didn't send me into a fit of squee as much as I thought it might, but I refuse to doubt this film. It's going to be the big film of the Summer, if not the year.

(and now we experience a big yawn until the end of the year....many films haven't been given release dates yet of course!)

Narnia: Voyage of the Dawn Treader (Christmas)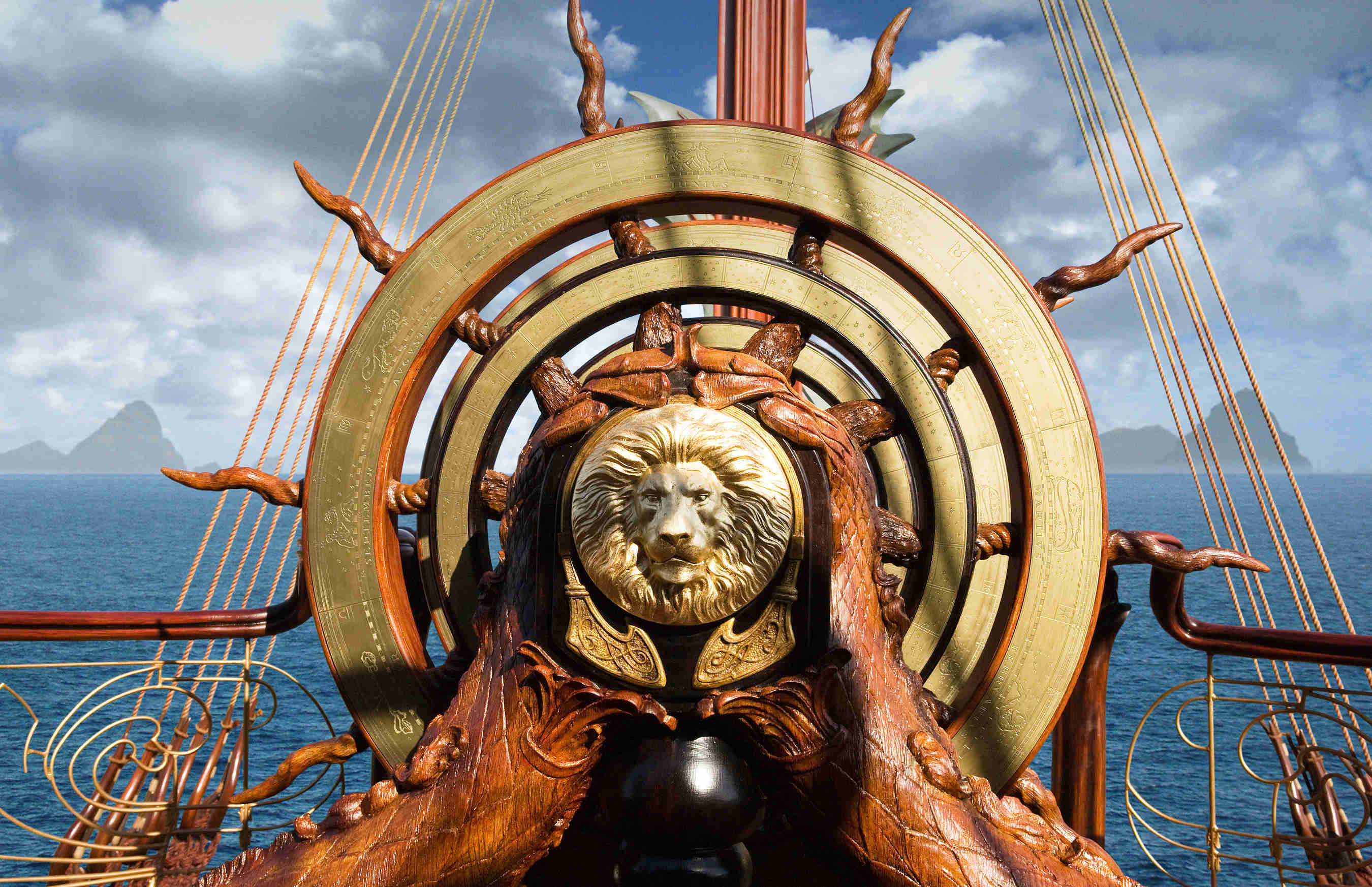 One of the few series of films I am actually following (I couldn't give a toss about Harry Potter. And don't even get me started on Twilight!). I'm really glad they're continuing with it after the nervyb that followed
Prince Caspian
(which I really enjoyed), and we're getting to see some of the lesser known Narnia tales come out. This looks like a big nautical romp through the magical land, and I'm definitely up for a bit of high seas action! Who knows, maybe Ben Barnes will even have learnt to act by the time it comes out? Now pass me the turkish delight!
Others films which didn't quite make the list either due to no concrete date being attributed to them as of yet, or just not being as glee inducing as those that get pictures: British flick Exam looks really intriguing, but is going to get such a limited release I may never know the taut geniosity....Clive Owen looks like he might actually open up his softer side in The Boys are Back, guaranteed to make me cry...following on from my Greek Mythology love as professed above I may check out Percy Jackson and the Olympians... I may as well go check out this Robert Pattinson dude and check if he can actually act or whether the fan girls are deluded when he stars in Remember Me...and perhaps Sam Worthington can redeem himself by going back to his angsty roots in Last Night....Whip It! looks like it could be a lot of fun, even though it hasn't set anything alight in the States... Ellen Page's other 2010 film could well be the biggie of the year - Christopher Nolan's highly awaited Inception...I went on holiday last year to Slovenia and read an excellent book called Veronika Decides to Die; then I find out it's just been made into a film with Sarah Michelle Gellar. Here's hoping for a tiny release this year... while Del Toro is busy with The Hobbit he's - of course - still got a billion other projects on the conveyor belt. This year's Don't Be Afraid of the Dark promises much in the scare drawer...I haven't heard very much about it but supposedly Norwegian Wood, the film adaptation of the excellent Murakami book is out this year, and I can't wait until I get to see that - gold star alert!...and there's a whole host of possible Natalie films due out this year, so here's hoping we get to see helpings of Hesher, Love and Other Impossible Pursuits, and hopefully - although I mentioned this last January - New York I Love You, which has some of my favourite, favourite people in it and it needs to hurry up and come to the UK Godammit!

And thus concludes my preview for the coming year. Of course, as more films get added to the release schedule I will write about them here - if they're worthy of my attention ;-)